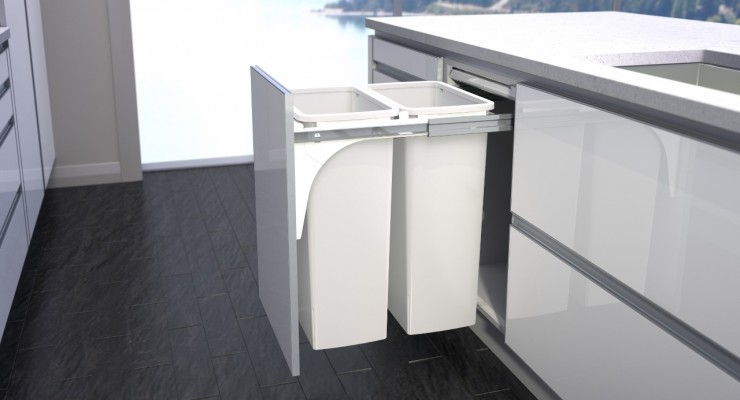 Bigger is Better
The view is to die for, but the clutter on the benchtop? Well, not so spectacular. Keeping work surfaces clear is a bore - but there is an easy way. Hideaway Bins has a speedy solution to kitchen mess and clutter, says general manager Jamie Bertelsen.
"A Hideaway Bin slides out for use in an instant and then slips back out of sight with a nudge. The durable polypropylene buckets are set on tracks that over- extend for immediate access. And because they're mounted at bench height, there's no need to bend or crouch down - another plus when you're in a hurry to clear up."
In addition to the existing 15L, 20L and 50L buckets in double and single options, Hideaway Bins is introducing a new 40L bucket. With the double-bin solution, this provides a massive 80L of storage.
A patented air vent system on the 40L bucket is another benefit. Four U-shaped air vents in the lip of the bucket allow trapped air to escape as you push your bag into the cavity, which ensures the volume is maximised. These buckets also come with a liner holder that keeps the bag securely in place. Additional side mount supports ensure the unit holds up to the challenge of a busy kitchen.
Purchase a SC240D-W 2 x 40L Bin