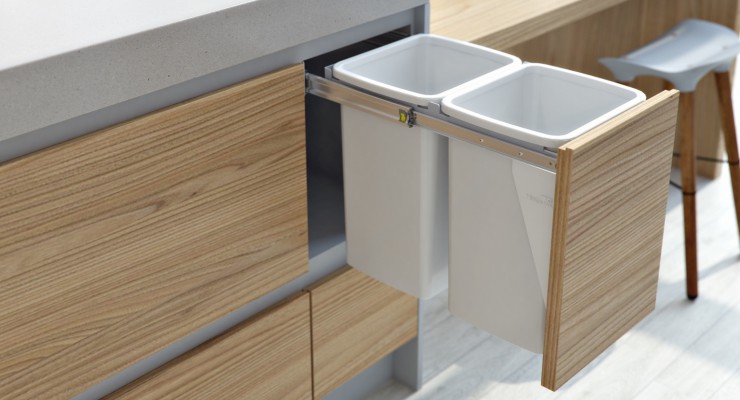 Hideaway Compact bins now have a soft close for a sharp price
Hideaway Bins are proud to announce the upgrade of its Compact bin range, and is now available with Soft Close runners.
The core of the upgrade is the new soft close over extension runners, which give an extremely smooth movement. While adding the new soft close feature, the pricing has remained competitive and no functionality has been sacrificed. Like all Hideaway Bins, the Compact bin range maintains the ability for the runners to over extend, allowing easy removal of all buckets when mounted at benchtop height.
Two other features have also been added to make installation easier. The new runners feature a press release disconnect device for easy installation and cleaning of the bins. To allow easier refinement of the bin installation, the door mounting bracket has also been upgraded to feature plus or minus 2 degrees' tilt or pitch adjustment.
These upgrades have been made with no change to the pricing, making the Hideaway Compact bin range even better value for money. The new upgraded bins are available immediately.
To see the full range of products, click here